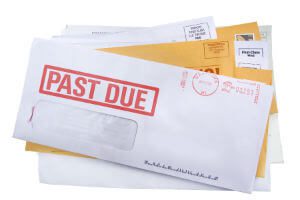 It might be a while before the Social Security Administration (SSA) decides whether to award you benefits. This may leave you struggling to pay your bills, particularly if you cannot work very much or at all. However, there is financial help that may be available, depending on your situation. It may also be possible to have your application expedited so you can receive benefits sooner.
If you have questions about applying for Social Security Disability (SSD) benefits, contact our experienced Social Security Disability lawyers for a free legal consultation.
Can I Continue Working?
You could wait more than a year to hear back from the SSA about your application; technically, working should not hurt your eligibility for benefits, unless the SSA determines you are engaging in substantial gainful activity. In 2019, substantial gainful activity is presumed when the claimant is not blind and earns more than $1,220 per month. The limit is $2,040 if the claimant is blind.
However, you should be cautious about working while your application is pending. The SSA will factor this into its decision when evaluating your application. This, in combination with other factors, could result in your application being denied. This is why it is a good idea to review your situation with one of the qualified attorneys at Sigman Janssen.
Other Government Benefits That Could Be Available
You may be eligible for other government benefits while your application for Social Security benefits is pending. Some other benefits that can help you until your application is approved include:
Interim Assistance – Some counties in Wisconsin may provide a small monthly stipend to claimants whose applications have a high probability of being approved. If you are later approved for benefits, you are required to repay the money received.
TANF – Temporary Aid for Needy Families is a federal program that provides financial assistance to low-income families with minor children. These benefits are paid for a limited amount of time.
SNAP – The Supplemental Nutritional Assistance Program provides funds that can be used to purchase food.
Health Insurance – BadgerCare
There may be other government programs that can provide financial assistance or other benefits that can assist you while your case is pending. You can contact your county's Health & Human Services ADRC Dept.: Outagamie, Waupaca, Brown, Winnebago, FDL, or Calumet to ask about other programs for which you may qualify.
Expedited Payments
In some situations, the SSA expedites the review of an SSD application, which could result in applicants receiving benefits much faster. The SSA often does this with applications from people with terminal illnesses, including:
Stage IV cancer
Mesothelioma
People awaiting a liver, lung, heart or bone marrow transplant
Chronic heart failure
People who have been comatose for at least 30 days
Oat cell lung cancer
The SSA will also make quicker decisions on applications for disabilities that qualify for the Compassionate Allowances program. The SSA has an alphabetical listing of conditions that qualify for the program.
The SSA will also expedite your claim if you are a veteran with a disability that developed when you were on active duty after Oct. 1, 2001.
Expedited payments may be possible if a claimant does not have sufficient resources to obtain food, medicine or shelter. You will need evidence to prove you are in dire need, which may include:
Notice of immediate eviction
Evidence of lost insurance coverage
Notice from a lender about imminent foreclosure
Letter from your homeless shelter stating you are no longer eligible for services
Is There Anything Else I Can Do?
There may be other ways to obtain financial support while waiting for the SSA to make a decision about your application, such as:
Asking friends and family for help
Seeking help from a charitable organization or church
Applying for housing assistance
Applying for unemployment benefits
Applying for short-term disability benefits
Contact a Lawyer for Assistance with Your Application
Need help applying for Social Security Disability benefits?
Our attorneys can guide you throughout the entire process. We have helped many people with disabilities obtain benefits. We can also appeal if your claim was denied. We have detailed knowledge of how to build a strong application and collect detailed medical evidence.
Call us today (877) 888-5201. There are no upfront fees.